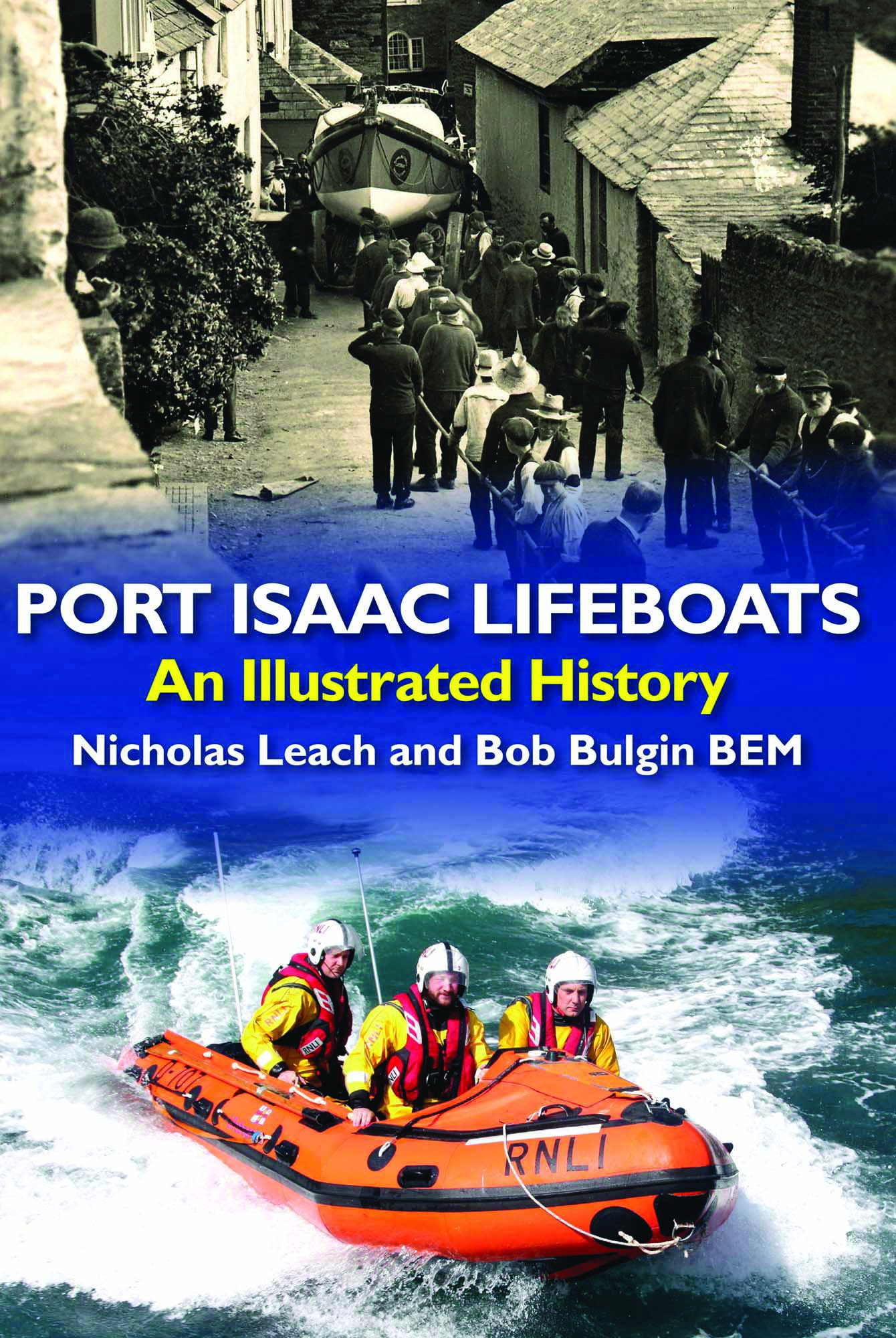 Port Isaac Lifeboats: An Illustrated History of 150 Years
Nicholas Leach and Bob Bulgin BEM
Published by Foxglove Publishing
Price £9.99, available from Bob Bulgin, Jessamine Cottage, Rose Hill, Port Isaac, Cornwall PL29 3RL; cheques to Port Isaac RNLI
The history of the Port Isaac lifeboat station is covered in this new comprehensive history of the station. The station was served by pulling and sailing lifeboats from 1869 to the 1930s, when the lifeboat was withdrawn following the arrival of the new motor lifeboat at nearby Padstow. Since 1967 inshore lifeboats have been ready to undertake rescues off this picturesuqe part of the North Cornwall coast.
The volunteer lifeboat crews have performed some outstanding rescues, with one of the most recent recognised by the RNLI with the award of medals for gallantry. There are accounts of all the significant rescues, as well as first-hand stories from the volunteer crew of several notable rescues.
The station was well known for the launching operation in the 19th and early 20th centuries, which provided a dramatic spectacle as it involved pulling the lifeboat on its carriage through the narrow streets of the village, and often with hundreds of people, both locals and visitors, hauling on the ropes. Hundreds of photographs old and new, many unpublished, add to this record of the lifeboats station at Port Isaac.