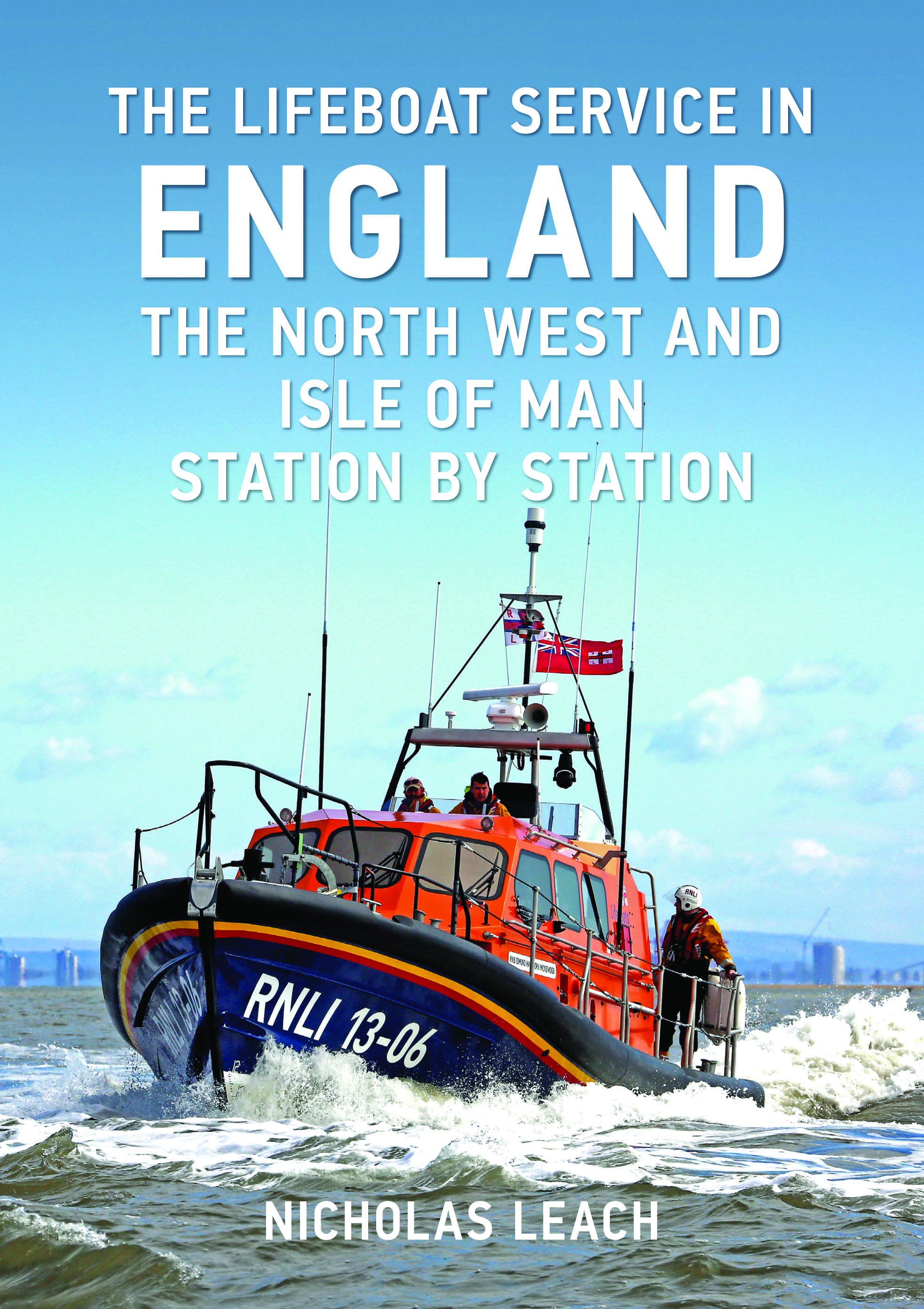 The Lifeboat Service in England: The North West and Isle of Man
Nicholas Leach
This 128-pae book is the sixth in a series of eight books covering all the lifeboat stations of the UK and Ireland, past and present, under a 'station-by-station' byline. This volume covers the stations from West Kirby on the Wirral to SIlloth in Cumbria, as well as the Isle of Man. The RNLI currently operates twenty-four lifeboat stations around the North West and Isle of Man, and details and colour photos of all are included. This comprehensive book details every station, with information about their histories and current operations. It also includes details of closed stations and many of the dramatic, courageous and daring rescues undertaken by the lifeboat crews from the region.
• Available from Amberley Publishing, Stroud, https://www.amberley-books.com/ price £15.99, or via online shops.