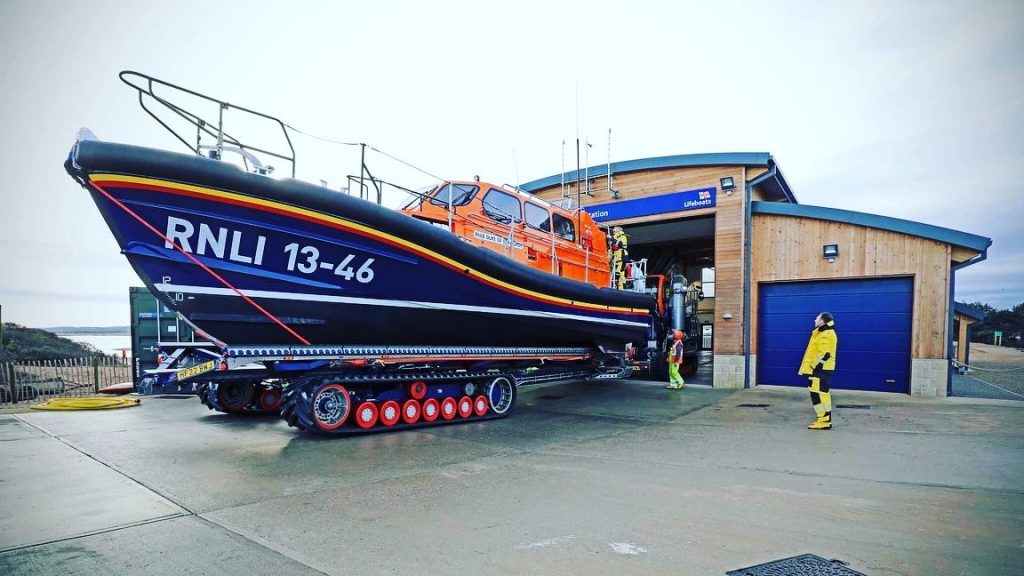 Members will be receiving your copy soon and we're pleased to announce the publication of our LIFEBOAT ENTHUSIASTS' SOCIETY HANDBOOK 2023.
Do you want to know what the lifeboat numbers relate to and the status of the current RNLI Lifeboat fleet and retired lifeboats back to the late C19th? Purchase this superb, information packed handbook and you can quickly find details of each lifeboat on service, and more.
The new 2023 edition is the most complete guide available for anyone interested in lifeboat stations, lifeboats, hovercraft and launching vehicles.
It's the perfect companion for visits to the coast. It includes an after-service list of retired all-weather lifeboats, showing last-reported locations. The handbook also lists lifeboats both pre and post the RNLI numbering system, plus all the boats that have served at both open and closed stations.
If you are an LBES member yours will be with you shortly. If not you can purchase one for £7 including postage by sending a cheque made payable to 'RNLI' to: Tony Denton, Dawn, Upper Battlefield, Shrewsbury. SY4 4AA.
LBES Car window stickers are also available to purchase from Tony at £2 each.
Why not join the society and get the handbook and 3 Lifeboats Past and Present magazines annually. Adults £22 (£30/€37 overseas including airmail delivery). Details of how to become a LBES Member are here in the Join Us page on our website, www.lifeboatenthusiasts.com